Let's hear about your hunting and fishing trips,plans.
Show off bows and guns.. Well you get the idea.
Bow hunting is my big thing. Who else likes to hunt/fish how do you go about it and were do you go?
And if your some whinny ass tree hugging HIPPY stay the Fuck out we don't wanna hear it!!
Only members of P.E.T.A. are allowed (People Eating Tasty Animals)
Heres the bow I'm shooting now, it's a 2009 Rytera
AlienX
, I'm shooting a 70lb draw at 29"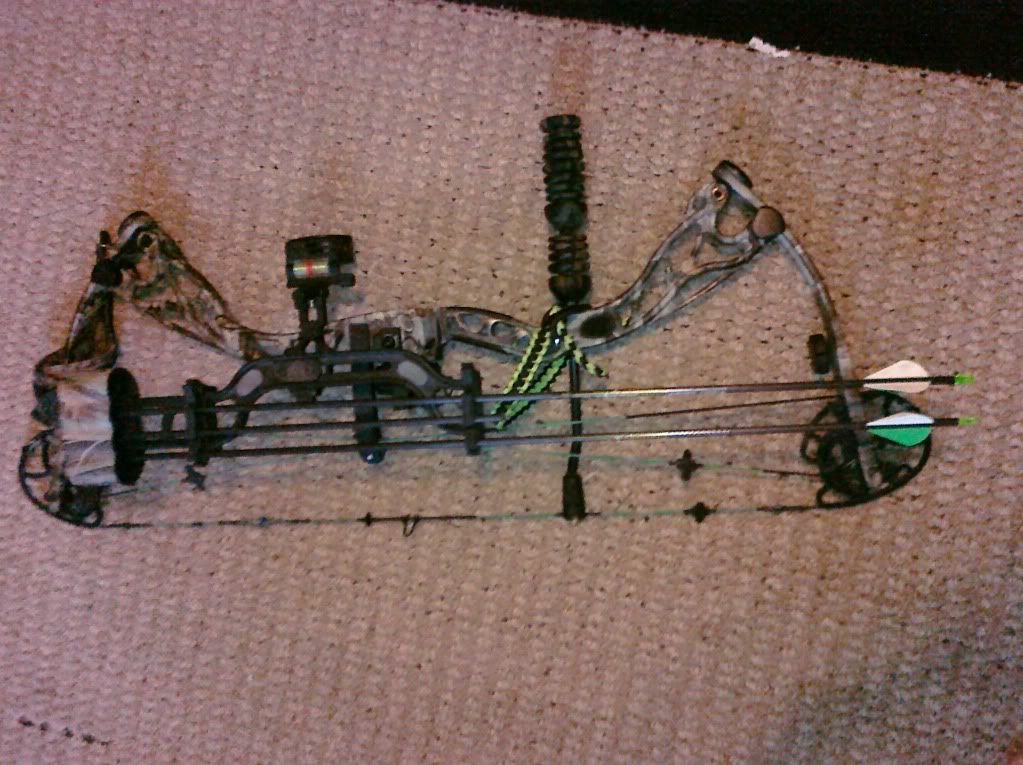 Last edited: